Mobility is rightly regarded as one of the "megatrends" worldwide. According to the Global Mobility Report from the year 2017, the number of kilometres travelled in the passenger segment alone will increase from about 52 billion in 2015 to more than 80 billion kilometers worldwide in 2030. Already now Germans travel an average of 80 minutes a day. Emissions, stress and traffic congestion are the result.
Driving libraries are an excellent way to contain individual traffic and continue to media as well as innovative offers such as maker spaces, new forms of events, etc. or Internet access and digital skills directly to people. The demographic change with an ever-increasing proportion of residents aged 65 and over, and the subject of loneliness increase the pressure to act: According to a study by Harris Interactive and Wahlverwandschaften e.V. the majority of citizens both in cities as well as in rural areas feels lonely.
How can the mobile library of the future take up these challenges, create a "fit for future" offer and become a third place on wheels? Andreas Mittrowann pick up on these topics, describes international trends and shows ways to the mobile library of the future.
Freitag, 6.9. – 14.00h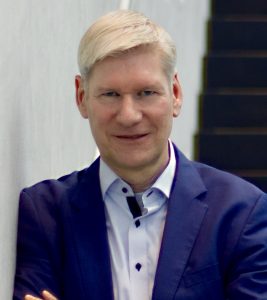 About the person:
Andreas Mittrowann has been actively shaping change in his professional practice together with customers, partners and teams for 30 years. His path led him through the public sector, one of the largest foundations in Europe and a successful medium-sized company to his current position as a strategy consultant.
His range of activities is diverse: in addition to consulting companies, associations and organisations, he also provides project development and communications consulting. In addition, he gives a wide range of lectures on future topics, conducts workshops and seminars and moderates conferences.
His strengths: He develops effective strategies, gives creative impulses, enjoys communication and encounters with people.
Homepage: www.nachvorndenken.de