Many German municipalities have answered this question in the past, mostly by cutting funds or even completely stopping the operation of mobile libraries. Even the protest of customers did not help.
Somehow it was seemingly difficult to convey what such a mobile library actually does.
In this situation, colleagues from mobile libraries in Lower Saxony and Schleswig-Holstein joined forces in 2012 under the guidance of the Büchereizentrale Niedersachsen and developed a catalogue of quality standards which today, after a further update in 2018, forms the basis for certification as a "library with quality and seal".
In this lecture, the basic structure of the criteria catalogue, individual exemplary requirements and the certification procedure will be presented and discussed.
The discussion at international level will be very interesting: Can standard requirements for good mobile libraries be defined so precisely and even certified?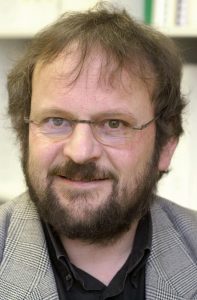 To the person:
Meinhard Motzko is a graduate social scientist and quality management auditor and has developed and accompanied various quality management systems in international libraries (including the above-mentioned criteria catalogue for mobile libraries in the Lower Saxony programme "Library with Quality and Seal").
Sonnabend, 7.9. – 10.00 Uhr